Manager, eCommerce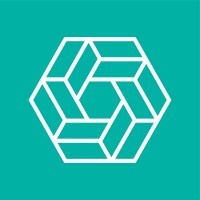 Kinesso
Administration
United States
Posted on Sunday, November 19, 2023
Business Overview
Kinesso brings together the best minds in data, technology and media activation to deliver seamless data-driven marketing solutions. As a technology-enabler, Kinesso powers marketing systems through a proprietary suite of applications that integrate ad tech and martech. Kinesso's application framework spans audience, planning, and activation, delivering insights and business outcomes for leading global brands.
Position Summary
Who you are: A passionate and driven search and Programmatic professional, you excel at translating client business objectives at the senior level into eCommerce daily tactical execution. You're ready to challenge the status quo to produce world-class search campaigns for high profile brands and take pride in your ability to clearly articulate the outcomes of the tactics and the strategy to the client as the day-to-day client lead. You thrive in a multi-functional role and enjoy training and coaching team members to ensure flawless tactical execution.
Responsibilities
Responsibilities across partners such as: Retail Media Platforms such as Amazon, Walmart, Target, Criteo (and other emerging platforms)
D2C Media Platforms such as Google, Bing, Shopping
· Cross-Brand oversight of all eCommerce campaigns, including coordination of planning, activation, and reporting
· Professional communication with clients, vendors, and partner agencies with emphasis on storytelling and driving action
· Support the team Director/Associate Director with ongoing client strategy and team management and manage eCommerce Associates; drive their career development
· Establish team and client centric processes and best practices to improve overall team performance and minimize risk of human error
· Understand client goals and how to maximize those measures of success through tactical strategies and technologies
· Create and deliver effective media plan details for integrated paid eCommerce and co-op advertising campaign efforts – in context to wider media efforts
· Partner with team leads in forecasting for media planning to build and maintain best possible recommendations for performance
· Develop, optimize, and maintain eCommerce campaigns for clients, including coordination of assets between creative agencies and client teams and budget management. 
· Brainstorm/research targeting and copy ideas for specific campaigns, including new betas and opportunities with our partners
· Development, execution, and testing across campaign variables that create client-specific insight and feed future successions of testing.
· Analyze and report data on a daily / weekly / bi-weekly / monthly & ad-hoc basis
· Keep abreast of industry news and developing POVs to communicate relevant updates to client.
Required Skills & Experience
· Experience in web analytics, ad tracking, and other biddable media (e.g., Paid Search)
· Strong working understanding of the eCommerce industry and platforms, including major players and supporting technology (e.g., Pacvue, Skai, Criteo, etc.) 
· Proven ability to understand high-level client goals and how they translate into eCommerce strategy when applied via online technologies 
· Understanding of broader media planning and buying – to ensure integration / coordination with wider media objectives occur 
· Process oriented with the ability to juggle many tasks at one time. Time management and project management skills are critical. 
· Ability to effectively communicate processes and tactics to clients, peers, and junior members of the team 
· Excellent written and verbal communication skills
· KINESSO does not require candidates to have a college degree 
Desired Skills & Experience
· 3-4 years of marketing experience 
· 2+ years of eCommerce experience preferred
· Extensive knowledge of Microsoft Excel, and excellent quantitative and qualitative analysis skills
We See You
We embrace diversity, and our responsibility to maintain an inclusive environment is core to our culture and values. We see diversity of people and experiences as fuel for creativity and innovation needed to bring about the best experiences and services. A diverse workforce means we can grow together, be better problem solvers, and bring about long-term, meaningful change where we will achieve above and beyond our business goals. We are better together..
When you join Mediabrands, you join a global community and are valued for who you are – your lived experiences, the contributions you make, and the distinct perspectives you bring. Here, what you think and who you are is just as important as what you do. As we recruit, we are dedicated to looking beyond what a resume can show. If you think you'd be a great addition to the team but don't have the exact experience or skills, we encourage you to apply and share your unique background with us. We see you at Mediabrands.
Wage and Benefits
We offer a Total Rewards package that includes medical and dental coverage, 401(k) plans, flex spending, life insurance, disability, employee discount program, employee stock purchase program and paid family benefits to support you and your family. To give you the ability to better meet your personal needs, and in support of your physical and emotional well-being, you will receive discretionary time off days and company-wide Appreciation Weeks and Wellness Days.
We also offer a competitive Total Compensation package, including a competitive salary and eligibility for an annual discretionary incentive award or a relevant incentive award.
The salary range for this position is posted below. Where an employee or prospective employee is paid within this range will depend on, among other factors, actual ranges for current/former employees in the subject position, market considerations, budgetary considerations, tenure and standing with the Company (applicable to current employees), as well as the employee's/applicant's skill set, level of experience, and qualifications.
Employment Transparency
It is the policy of Mediabrands, division of the Interpublic group, to provide equal employment opportunities to all employees and applicants for employment without regard to race, color, ethnicity, gender, age, religion, creed, national origin, sexual orientation, gender identity, marital status, citizenship, genetic information, veteran status, disability, or any other basis prohibited by applicable federal, state, or local law.
Please note this job description is not designed to cover or contain a comprehensive listing of activities, duties, or responsibilities that are required of the employee for this job. Duties, responsibilities, and activities may change at any time with or without notice.
The employer will make reasonable accommodations in compliance with the American with Disabilities Act of 1990. The job description will be reviewed periodically as duties and responsibilities change with business necessity. Essential and other job functions are subject to modification. Reasonable accommodations may be provided to enable individuals with disabilities to perform the essential functions.
For applicants to jobs in the United States: In compliance with the current Americans with Disabilities Act and state and local laws, if you have a disability and would like to request an accommodation to apply for a position with Mediabrands, please email [email protected].
About Mediabrands
IPG Mediabrands is the media and marketing solutions division of Interpublic Group (NYSE: IPG). Mediabrands manages approximately $40 billion in marketing investment globally on behalf of its clients and provides strategic services and solutions across its award-winning, full-service agency networks UM and Initiative and through its innovative marketing specialist companies Reprise, Magna, Orion, Rapport, Healix, Mediabrands Content Studio and the IPG Media Lab. Mediabrands clients include many of the world's most recognizable and iconic brands from a broad portfolio of industry sectors. The company employs more than 13,000 marketing experts in more than 130 countries representing the full diversity of humanity. For more information, please visit our website: www.ipgmediabrands.com.