Performance Manager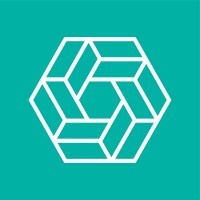 Kinesso
Australia
Posted on Wednesday, November 15, 2023
As a Performance Manager (Search), you'll be a lead of a tight-knit performance search integrating into Kinesso's client search campaigns ensuring they reach their full potential. You would have demonstrated success by managing digital search campaigns across various paid media marketing tactics (SEM), have exceptional client relations skills, and are excited to learn.
Success in this role is defined by-
a) Strong collaboration and team management
b) Expertise in performance marketing.
c) Excellent communication skills and a commitment to operational excellence.
d) A continuous focus on staying up to date with industry best practices.
e) Strong SEM (SA360) and Social (META, TikTok LinkedIn, Snap, Pinterest) platform knowledge
KEY RESPONSIBILITIES
Seeing campaigns through from start to finish, including placement, testing tracking, working through specifications, reporting, and pacing towards budget.
Understand best practices and processes to maintain a best-in-class paid search product.
Monitor and enable high performance by applying best practices, product adoption and innovative solutions.
In partnership with the Performance Director, contribute to industry wide thought leadership for your client & find opportunities for growth.
Stakeholder management - working closely with both internal and external stakeholders, building, and maintaining strong relationships.
Leading and driving a robust testing framework for your client.
Forecasting Paid Search media metrics against current performance and towards client objectives.
Serving as an expert on the client's business, industry, competitors, key drivers, and environment, and identifying opportunities for growth.
Responsible for maximising client retention and growth.
Effectively manages client expectations and communicates with them about status updates, resourcing changes and deadlines.
Serves as a trusted advisor to clients on media-related matters and provides expert insights on their industry, competitors, and key drivers.
Leads and manages client meetings/daily WIPs and updates, ensuring that campaigns and market updates include action items.
Manages a team of Performance Executives and Coordinators.
Responsible to build goals, manage 30-60-90-day plans for Executives and Coordinators.
Ensure appropriate leave planning of the team and expectations are set internally and with the client.
Work towards achieving zero errors/write offs across Kinesso.
Create an environment of open communication with the team and keep them informed about changes, updates in policies/procedures etc.
Motivates team to exceed client expectations and produce high-quality work.
Takes responsibility for team's quality of work and success.
Manages workflow and resource allocation in the team effectively.
Provides support and guidance to team members to help them learn best practices.
Works closely with the Director to manage and develop team members' careers through coaching and feedback.
Holds career progression meetings with team members along with the Director and helps create development plans.
Handling difficult conversations effectively, seeing them as opportunities, reading situations quickly, and resolving disputes fairly.
Taking ownership of invoicing responsibilities for the team and promptly addressing any issues that may arise.
Sending invoices to the correct client contact in a timely manner and properly filing copies of all invoices
Implementing accurate financial tracking processes, including PO numbers, MBA trackers, value trackers, etc.
Tracking all pre-bill invoices accurately and consistently
Communicating and resolving financial/billing issues with clients while maintaining healthy relationships
KEY SKILLS
Demonstrated experience on Microsoft Suite
Data Visualization
Search/SEM experience
Team management skills
Time Management
Attention to Detail
Process-oriented
Command over communication (written and verbal)
Efficient – gets work done quickly with accuracy.
Commercial / business acumen – billing, invoicing, negotiation
Our Benefits:
Work with one of AUS's top #3 Performance Agencies 2021 awarded by Campaign Agency of the Year
Hybrid working model with opportunities for global transfers and travel
Industry-leading Paid Parental Leave policy (16 week's primary/8 weeks secondary)
Extra leave days including, Birthday Leave, 2 bonus Summer Break Days, 5 bonus annual leave days at year end if annual leave balance is exhausted
Wellness programs including access to an EAP
Agency perks, early finish Fridays, culture club, breakfast, health and wellbeing initiatives.
Salary ranging from $80,000-$85,000 inclusive of Super.
About KINESSO
KINESSO is the technology-driven performance marketing agency that sits at the very heart of IPG Mediabrands, providing actionable growth for both our agency partners and clients. We turn 'action' into 'outcome' for our clients, leveraging our unique capabilities in optimization, analytics, AI and experimentation. KINESSO has brought together the collective power of what was formerly Matterkind, Reprise, and Kinesso under one collective entity that will serve as the most powerful delivery engine in the industry.
We have extensive offerings spanning across performance marketing and data and technology. Fueled by a deep understanding of consumer behavior, we offer an end-to-end engine of planning and optimization while also delivering on data-driven strategy for social platforms, actionable growth in e-commerce, and creating curated marketplaces specific to each client's function and needs. The company has more than 6,000 employees operating in more than 60 countries. Learn more at www.KINESSO.com
Kinesso Australia is an equal opportunity employer and is committed to building a diverse and inclusive workplace. Aboriginal and Torres Strait Islander peoples, members of our LGBTQ+ community, and people with disability are encouraged to apply.