Performance Executive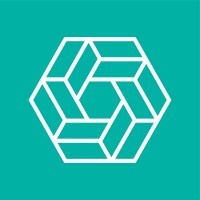 Kinesso
Perth, WA, Australia
Posted on Tuesday, November 14, 2023
Why join KINESSO?
Largest global digital marketing agency with 6200+ experts across 60 offices globally.
Take the time you deserve with unlimited time off (Leave+), birthday, anniversary, monthly wellness days and progressive parental leave policies.
A hybrid working model and incredible office culture. with opportunities for global transfers, internal secondments, and travel.
Mentorship programs, learning modules and professional skills training to support your career ambitions.
Wellness programs including access to an EAP and wellness coaching
Agency perks, early finish Fridays, culture club, breakfast, health and wellbeing initiatives
Are you passionate about Search Engine Marketing? Are you wanting to work with one of the market leaders in Performance Marketing? As a Performance Executive with RKINESSO, you'll play an instrumental part in delivering best-in-class media campaigns across paid platforms, working across well-known and respected clients.
You'll have the opportunity to get your certifications, learn in structures training programs and refine your skills with big budget and complex campaigns.
Responsibilities:
Key in the development and execution of all paid search campaigns, you will be responsible for:
Developing and executing digital marketing campaigns within the Google Ads Manager and other digital platforms
Continued ongoing optimisation of client campaigns
Analysing search campaigns and creating reports and insights for clients.
Making recommendations to clients on the campaigns and optimisations based on campaign analysis.
Who you are:
6 - 18 months of experience within digital paid media predominantly across Google Ads (SA360 beneficial)
Previous experience developing and executing paid campaigns
Strong communication skills with the ability to manage both internal and external stakeholders
Analytically minded with strong reporting skills.
A thirst for knowledge; understanding the digital landscape and keeping up to date with trends and technology.
Team player combined with the ability to have fun!
About KINESSO
KINESSO is the technology-driven performance marketing agency that sits at the very heart of IPG Mediabrands, providing actionable growth for both our agency partners and clients. We turn 'action' into 'outcome' for our clients, leveraging our unique capabilities in optimization, analytics, AI and experimentation. KINESSO has brought together the collective power of what was formerly Matterkind, Reprise, and Kinesso under one collective entity that will serve as the most powerful delivery engine in the industry.
We have extensive offerings spanning across performance marketing and data and technology. Fueled by a deep understanding of consumer behavior, we offer an end-to-end engine of planning and optimization while also delivering on data-driven strategy for social platforms, actionable growth in e-commerce, and creating curated marketplaces specific to each client's function and needs. The company has more than 6,000 employees operating in more than 60 countries. Learn more at www.KINESSO.com
Kinesso Australia is an equal opportunity employer and is committed to building a diverse and inclusive workplace. Aboriginal and Torres Strait Islander peoples, members of our LGBTQ+ community, and people with disability are encouraged to apply.