Kinesso - Senior Associate, Addressable Activation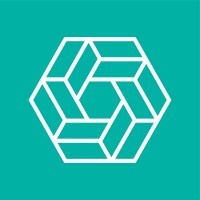 Kinesso
Canada
Posted on Thursday, November 9, 2023
Position Summary
The Senior Associate, Addressable Activation is responsible for responsible for campaign set up, tagging and optimization. Their goal is to improve the quality and performance of our campaigns.
Key Responsibilities
Ensure effective set up of advertisers, line items (tactics) in various Demand Side Platforms (DSPs) including DoubleClick Bid Manager, TURN, The Trade Desk, Adobe, etc.

Ensure creative in display, video, mobile, rich media, etc., is uploaded and assigned.

Ensure campaign set up checklist for is adhered to and provide final sign-off/approval of campaign set up QA.

Implement applicable Brand Safety measures to a campaign (e.g. MOAT, IAS, OpenSlate, Nielsen DAR, etc.)

Generate DSP conversion and remarketing pixels.

Generate campaign performance, delivery and site level reports from DSPs.

Review and flag any potential challenges (e.g. low viewability placements, non-brand safe sites, etc.) or opportunities (e.g. high performing placements with low eCPMs) and create site lists based on reports.

Implement and troubleshoot DSP pixels within tag manager.

Resolve errors in a timely manner (e.g. adjust naming conventions/flight dates so they match the data in the DSP).

Troubleshoot tagging issues for clients (e.g. tracking/conversion pixels, 3rd party verification, creative, etc.).

Escalate issues to senior operations lead(s) in a timely manner.

Build/set up campaign reports within reporting dashboard, and draw meaningful insights that correlate to industry benchmarks and brand KPIs.

Support the utilization of data management platforms (e.g. Audience Segmentation strategy)

Recommend testing alternative platforms or media partners for specific campaign KPIs.

Document product feedback sheets when shifting campaigns to new platforms.
Train new team members (e.g. Coordinator and Associate) on platforms and processes.
Proactively present strategic brand solutions to client teams.
First point of escalation on campaign or platform issues (pacing/performance).
Desired Skills & Experience
Professional or Educational background in Marketing or Advertising would give leverage to this application.

Mid to intermediate experience in programmatic, digital display, search, trafficking, ad operations or site analytics optimization.

Experience optimizing campaigns (e.g. display campaigns, SEM, trafficking, etc.)

Familiarity with ad serving and campaign management tools would give leverage to this application. (e.g. DoubleClick, Google Analytics, Google Ad Sense, etc.)

Basic understanding of tagging for analytics

Fundamental knowledge of online media metrics and analysis

Learning agility, with a passion for continuous development.

Excellent communication skills (both written and verbal).

Highly developed organizational skills with attention to detail accuracy.

Excellent ability to manage and prioritize time effectively.

Ability to work collaboratively as well as independently.

Proactive approach to problem solving, assisting the team, self-development, etc.

Ability to develop and foster relationships with media partners.
Proficient in Microsoft Office Suite (Word, Excel and PowerPoint).
Demonstrated ability using Excel, with knowledge of pivot tables, basic formulas and visualizations.
KINESSO brings together the best minds in data, technology and media activation to deliver seamless data-driven marketing solutions. As a technology-enabler, Kinesso powers marketing systems through a proprietary suite of applications that integrate ad tech and martech. Kinesso's application framework spans audience, planning, and activation, delivering insights and business outcomes for leading global brands. For more information, please visit kinesso.com.
What's in it for you?
• Generous paid time off with a minimum of 37 paid days off including vacation and monthly wellness days. We also have four-day long weekends, half-day summer Fridays, and meeting-free Friday afternoons year-round.
• A flexible hybrid work model that works for you.
• A focus on personal development with formal training opportunities, including mental health training and inclusion education for everyone.
• A chance to be part of and grow within a global network of agencies.
• The opportunity to contribute to our company culture by joining one of our many community-based employee groups, such as Black Employee Network, Girls on Fire, Hispanic or Latinx Alliance, Neuro Network, Pan-Asian Network, and Rainbow Lounge.
KINESSO is an equal opportunity employer, committed to providing equal employment opportunities to all employees and applicants without regard to race, colour, ethnicity, gender, age, religion, creed, national origin, sexual orientation, gender identity, marital status, citizenship, genetic information, disability, or any other basis prohibited by applicable federal, provincial, or municipal law.