KINESSO - Project Manager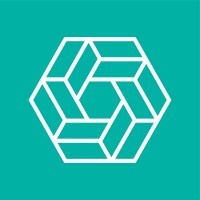 Kinesso
Operations
Canada
Posted on Friday, November 3, 2023
Position Summary
The KINESSO Project Manager will be positioned for rapid growth within the Operations team and will gain invaluable hands-on experience working on operations projects across a variety of teams. This role offers the chance to work closely with the KINESSO and Mediabrands teams on a number of new products for clients and internal operations initiatives. It also offers the opportunity to work with a wide variety of operations, finance, agency, media activation, performance solutions, and leadership teams and has a substantial internal support system. This position offers support through leadership and gives room for additional change and ideas to develop a project process that succeeds in executing projects seamlessly within this exciting space. The ideal candidate must have knowledge and experience in agile project management and digital media advertising, platforms and/or operations. This role requires the ability to work in a fast-paced environment across many teams and project types and a comfortability with continually learning new things.
Responsibilities:
Manage projects through from project scope to delivery
Specify deliverables, estimate, and control project duration, effort, cost, create detailed project plans, manage change requests, assign roles and responsibilities and coordinate activities of team members
Measure project performance (schedule and work performance) to report, identify and quantify any variances, suggest corrective actions, and communicate to necessary stakeholders.
Achieve optimum client (internal and external) satisfaction regarding project delivery
Maintain a clear vision of the direction of all assigned projects and keep execution focused on deliverables
Create, manage, and maintain Asana project boards to keep project status tracked and up to date
Initiate kick-off meetings with primary stakeholders to review the overall project plan and manage expectations
Act as the main point of contact for feedback on project progress and other project related information
Independently understand media process impact on operational solutions and lead recommendations strategy for best practices
Engage with and communicate with all levels of management, especially Executive Leadership as well as multiple stakeholders and agency partners
Develop excellent relationships with Kinesso teams to drive strong internal Project Management support
Proficient in working with and across cross-functional teams within multiple disciplines throughout the agency
Qualifications:
Post-secondary education (Diploma or Degree)
Minimum 2 years of project management experience, preferably in an agency environment or 2 years of Agency experience (social, search)
Experience working as a PM supporting Data, Tech, and Operations projects
Experience in Change Management - operational and process transformation
Some understanding of digital media processes and technologies, and job functions that exist in the agency environment
Solutions oriented – strong analytical thinker with good decision-making skills, resourceful, left and right brain thinker
Ability to manage fast paced, demanding initiatives and environment
Ability to quickly learn and apply new ideas
Desire to seek creative solutions
Working experience with PM tools (Asana, Trello, MS Project, Basecamp, Tempo for Jira)
Working knowledge of Prisma
Proficient in budget management
Ability to influence, be diplomatic and empathetic
Excellent time management skills
Proven leadership ability, and strong client relationship skills
Equally comfortable talking with developers as business leaders
Excellent verbal and written communication skills
Strong attention to detail and high level of accuracy
Ability to work collaboratively as well as independently
Strong learning agility, with a passion for continuous development
The ability to make the complex, simple
Ability to lead a room effectively
KINESSO brings together the best minds in data, technology and media activation to deliver seamless data-driven marketing solutions. As a technology-enabler, KINESSO powers marketing systems through a proprietary suite of applications that integrate ad tech and martech. KINESSO's application framework spans audience, planning, and activation, delivering insights and business outcomes for leading global brands. For more information, please visit KINESSO.com.
What's in it for you?
• Generous paid time off with a minimum of 37 paid days off including vacation and monthly wellness days. We also have four-day long weekends, half-day summer Fridays, and meeting-free Friday afternoons year-round.
• A flexible hybrid work model that works for you.
• A focus on personal development with formal training opportunities, including mental health training and inclusion education for everyone.
• A chance to be part of and grow within a global network of agencies.
• The opportunity to contribute to our company culture by joining one of our many community-based employee groups, such as Black Employee Network, Girls on Fire, Hispanic or Latinx Alliance, Neuro Network, Pan-Asian Network, and Rainbow Lounge.
KINESSO is an equal opportunity employer, committed to providing equal employment opportunities to all employees and applicants without regard to race, colour, ethnicity, gender, age, religion, creed, national origin, sexual orientation, gender identity, marital status, citizenship, genetic information, disability, or any other basis prohibited by applicable federal, provincial, or municipal law.