Client Engagement Lead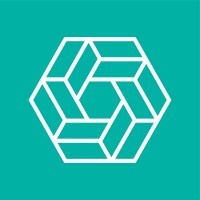 Kinesso
Administration
United Kingdom
Posted on Thursday, November 2, 2023
About Us
KINESSO is the technology-driven performance marketing agency that sits at the very heart of IPG Mediabrands, providing actionable growth for both our agency partners and clients. We turn 'action' into 'outcome' for our clients, leveraging our unique capabilities in optimisation, analytics, AI, and experimentation. KINESSO has brought together the collective power of what was formerly Matterkind, Reprise, and Kinesso under one collective entity that will serve as the most powerful delivery engine in the industry. We have extensive offerings spanning across performance marketing, data and technology. Fuelled by a deep understanding of consumer behaviour, we offer an end-to-end engine of planning and optimisation while also delivering on data-driven strategy for social platforms, actionable growth in e-commerce, and creating curated marketplaces specific to each client's function and needs. The company has more than 6,000 employees operating in more than 60 countries. Learn more at www.KINESSO.com.
Role Description
The Kinesso UM Client Ad Operations Lead, will be the point person for Universal McCann (UM). Overseeing and facilitating the technical requirements of all UM clients. Working on such premier clients as; Mattel, Emirates & Aramco. Making sure that all taxonomies are adhered to and are implemented accurately. They will also provide support in the implementation of the technical operations platforms required for all digital activity; such as Ad Servers, Brand Safety Vendors, and DCO.
The role will also include optimisation and adoption of platforms, technical requirements, and data governance. They will work hand in hand with UM teams, building excellent relationships with internal teams; Matterkind and other agency teams.
The successful candidate will manage UM agency EMEA ad operations and campaign processes, activation, and data governance. Accountable to Head of EMEA Ops, clients, working with UM Head of Media Operations. Build and manage EMEA UM framework for agency wide updates and training, collaborating with client and agency teams on process rollout. Map and develop key client digital ecosystem identifying areas to optimise and business growth across the Kinesso AdOps platforms and services. Must be process obsessed, technologically literate, and commercially minded. Eager to transform, develop and optimise with informed decision making and with the drive to improve and work smart.
Key Responsibilities
CLIENT SERVICE
Provide dedicated UM agency and client support in the review and setup of the technical operations platforms required for all digital activity; such as Ad Servers, Brand Safety Vendors, and DCO.

Ensure regular agency team training and client team training across Ops platforms and processes as required

You will have the highest level of attention to detail and organisational skills due to the volume of moving parts involved in campaign execution and financial administration.

Kinesso Ops innovations and process rolled out as playbooks, built and updated.

Client Site tagging strategy and data layer consultation – Site Tag approval and Kinesso Site Tag Register/Matrix

Training, enforcement and governance of local/regional privacy rules and regs (such as GDPR and TCF2.0) through Kinesso EMEA

Data and Platform transformation assistance across client and agency eco-system

Lead insightful UM Ops meetings, maintaining a holistic view across clients and Ad Operations

Operate as a key point-person for all client operations strategies and questions

Showcase in-depth knowledge of the digital media industry and media market dynamics

Promote innovation mind-set and the benefits of data-driven campaign operations

Contribute to dynamic creative and data strategies

Escalate client challenges within UM internal leadership team supported by Head of AdOps EMEA

Promote confidence in the AdOps Hub by ensuring all work is delivered to the highest standards

Production of Key Client Ops QBR - Including team performance, load and tasks, scope, error rates, optimisations, key projects and developments addressing UM and client feedback and hitting client Ops and data gov KPIs
OPERATIONS
They will own the UM Global taxonomy rollout across UM EMEA, governance and review with new clients and global teams - a critical requirement of the UM Global dashboard deployment and adoption in market

Successful collaboration with off-shore campaign trafficking teams, delivering and building operational excellence and data governance across all ad tech platforms keeping error rates to a minimum and trustworthy insight

Governance of complex taxonomy across all markets, campaigns and channels though Kinesso platforms and Prisma

Client and Agency team Ops process analysis, documentation and enforcement across all channels - defining and managing the ecosystem

Regular ad tech and verification partner reviews and testing though Kinesso and Matterkind

Ensure accurate and timely execution of AdOps campaigns and reports

Ad tech expert and strategic partner for client and agency data and vendor integrations, providing both project management and expertise across ad server, DCO, SDK, site tagging and more.

Lead a small off-shore and onshore team across trafficking/tech/tagging disciplines

Reporting to Head of Ad Operations EMEA to develop strong client operational solutions and projects

Creation and upkeep of client ad operations playbook with aid of team and run agency training

Client Site tagging strategy and data layer consultation – Site Tag approval and Kinesso Site Tag Register/Matrix and manage deployment/Ops TAM

Contribute Dynamic creative and data strategies

Troubleshoot ad operation related issues and support team members

Work directly with ad servers (DCM, Flashtalking etc.) and 3rd party brand safety vendors

Support discrepancy investigation if/when they arise

Promote best practices to ensure Kinesso AdOps is the digital centre of excellence.

Leverage Kinesso products and services such as bGenius. Beta testing and "media first" tools.

Training, enforcement and governance of local/regional privacy rules and regs considerations (such as GDPR and TCF2.0) with Kinesso EMEA support.
Desired Skills & Experience
This role requires excellent leadership skills. The right candidate will lead by example, well organised, who is proficient in the below. You will have an obsessive eye for detail and desire to optimise and automate where possible.
This is a new team so you will have the opportunity to help craft best practices for the whole agency, working with leaders from across the UM Agency, Finance and Ad Ops to deliver that change. You will have management experience as you will have a team of four to help deliver these innovative new work practices.
Desire to lead and manage operational experts

Confident chair of meetings

In-depth experience in Ad Operations and Programmatic

Commercially savvy

Able to troubleshoot team challenges

Experience in trafficking rich media and DCO; Ad-lib, FlashTalking

Experience working with web analytics such as GA or Adobe

Experience in using "bulk trafficking" templates or Prisma

Fastidious builder of documentation, guides and decks

HTML and JavaScript knowledge/experience

Flawless execution and accuracy and exceptional process skills.

Experience of working across digital Platforms in the eco system, such as CM360, DV360, IAS and Nielsen DAR.
Employee Transparency
At Mediabrands and Kinesso, we celebrate difference and believe this makes us stronger. Mediabrands and Kinesso are equal opportunity employers and committed to championing an inclusive culture that provides a sense of belonging for all our employees. We do not discriminate against any applicant based on age, disability, race, colour, ethnicity, national origin, gender, sexual orientation, gender identity, religion, belief, marital status or any other characteristic protected by law.
Please reach out to our Talent Inclusion Specialist Jess at [email protected] if you would like to have a confidential conversation regarding any adjustments that would ensure our recruitment process is accessible for you. Please note requesting a reasonable adjustment will not affect your application.
THE PERKS
We aim to provide all our people with a supportive and fun work environment where you can develop your full potential and benefit from the broad range of opportunities within the agency. When you join us, we want to make sure you feel valued – and that you are rewarded for your fantastic work. So, we also offer a range of benefits:
Flexi–leave, with 25 days annual leave to be taken as minimum. In addition to your holiday entitlement, the office usually closes between Christmas & New Year
Free breakfast and free lunch

Early finish Fridays

Core Hours (Mon-Thurs, flexible start/finish times)

Retail discounts

Electric vehicle salary sacrifice car scheme

Wellbeing programme, including Headspace & flu jabs

Interest free season ticket loan

Paid time off for Volunteering

Group Income Protection

Life Assurance

Private Medical Insurance or Health Cash Plan (dependent on level)

Group Personal Pension Plan with matched contributions from 3-6%

Generous Parental Leave & Pay

Independent mortgage advice

Financial education

Employee Assistance Programme

Free eye tests

Flexible benefits including Dental, Travel insurance, Cycle to Work, Gym Discounts and many more!