Performance Executive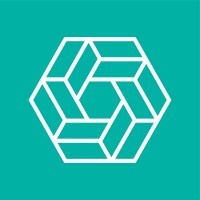 Kinesso
Australia
Posted on Monday, October 30, 2023
ROLE SUMMARY
As a Performance Executive, you will be instrumental in delivering best-in-class media campaigns across paid search and paid social platforms. In both a strategic and task-driven role, you will be an integral part of the paid performance team, enabling your manager/director to deliver performance-driven paid search and paid social strategies, insights, and optimisations.

Success in this role is defined by -
a) Demonstrated technical knowledge of Social and SEM channels.
b) Ability to work in dynamic and fast-paced environment.
c) Ability to train and upskill junior members of the team.
KEY RESPONSIBILITIES

PERFORMANCE

• Supporting the Performance Manager in developing overall digital performance and integrated media strategy.
• Input into planning including provision of relevant data and recommendations around performance activity and tactics.
• Responsible for day-to-day client communications regarding insights, reporting, and optimisation recommendations.
• Developing, executing, and testing across campaign variables that create client-specific insight and feed future successions of testing.
• Assisting managers in planning, developing, and executing campaigns across Google ads, Microsoft ads, Meta, Snapchat, TikTok, Twitter and LinkedIn.
• Monitor the goals and KPIs for your client/s to ensure on-time and complete delivery of campaigns. Ensure all tactical media plan requirements are correctly implemented in digital platforms based on client needs.
• Have a good understanding of platform updates and ensure your client is updated on changes that affect strategies or on-site tracking.
• Identify new, relevant opportunities for clients and proactively puts forward recommendations based on campaign analysis.
• Ensure media plans, media confirmations/IO's and pro-formas are reconciled and reports are updated with 100% accuracy and timeliness.

CLIENT

• Managing Weekly/monthly/quarterly reporting, analysis, and insights along with the Performance Manager.
• Manage media budgets by developing appropriate campaign flighting using forecasting tools such as Google Ads, SA360 and Meta.
• Attends all client WIPs ensuring all relevant campaign and market updates are communicated.
• Build trusting, and enduring client relationships.
PEOPLE

• Upskilling Performance Coordinators through regular training and 1x1 sessions.
• Remove roadblocks for your team, including access to tools and systems needed in their roles.??
• Escalate people issues to your manager as needed, including performance concerns and areas for improvement.
• Champion positive traits that build connections, lean-in attitudes and naturally care about the team's collective success.
About KINESSO
KINESSO is the technology-driven performance marketing agency that sits at the very heart of IPG Mediabrands, providing actionable growth for both our agency partners and clients. We turn 'action' into 'outcome' for our clients, leveraging our unique capabilities in optimization, analytics, AI and experimentation. KINESSO has brought together the collective power of what was formerly Matterkind, Reprise, and Kinesso under one collective entity that will serve as the most powerful delivery engine in the industry.
We have extensive offerings spanning across performance marketing and data and technology. Fueled by a deep understanding of consumer behavior, we offer an end-to-end engine of planning and optimization while also delivering on data-driven strategy for social platforms, actionable growth in e-commerce, and creating curated marketplaces specific to each client's function and needs. The company has more than 6,000 employees operating in more than 60 countries. Learn more at www.KINESSO.com
Kinesso Australia is an equal opportunity employer and is committed to building a diverse and inclusive workplace. Aboriginal and Torres Strait Islander peoples, members of our LGBTQ+ community, and people with disability are encouraged to apply.
Salary range between $75,000 & $80,000 including superannuation.