Kinesso - Associate Director, Search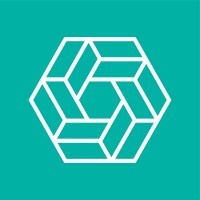 Kinesso
Canada
Posted on Wednesday, October 18, 2023
Position Summary
The role of the Associate Director is responsible for leading a team in developing and executing innovative digital media plans. This role includes the development of strong teams and successful client relationships. This individual will serve as a team lead for the execution of world-class search and ecommerce campaigns.
Key Responsibilities
High level participant in strategic media planning and execution, with ability to lead digital media efforts within a cross-channel integrated media plan.
Manage and lead a team of employees. Effectively communicate agency goals, manage workloads, provide ongoing performance feedback and support professional development.
Interview and participate in hiring decision of employees if/when required. Serves as a resource for their team, to provide advice and counsel.
Expert in the client's business and builds trusted partnerships with all levels of client teams.
Proven expert in paid media capabilities, ability to find best in class solutions for the clients and being up-to-date with the upcoming tools/tech solutions that would work for their overall media strategy; ability to evaluate and integrate new tools independently into our product suite.
Ensures best practices and processes are applied across account responsibilities.
Works with partners (Google, Microsoft, 3rd party vendors) to ensure clients receive innovative and first-to-market solutions.
Present strategies/plans through to the client. Proactively seeks out and studies information to remain current on digital media trends.
Recognizes and acts on opportunities to develop business with clients Demonstrate thought-leadership both internally and externally.
Proactively and independently prepare media point of views (POVs). Develop agency partners' process and workflow to ensure a collaborative and efficient working relationship (process, timelines, trafficking documents, budgets).
Sell through innovative solutions and ad formats to test new technology and keep clients business moving forward and staying ahead of the curve.
Staying up-to-date with new developments in the digital landscape and educate teams and clients as required. Accountable for the achievement of goals and key performance indicators (KPI's) for a portfolio of clients to ensure on-time and complete delivery of campaigns.
Understand marketing and communications process, and execute streamlined processes across clients, media partners, and other agencies.
Desired Skills & Experience
Professional or educational background in Marketing and/or Advertising would give leverage to this application).
Manager / Director level of experience digital media.
Full understanding of the roles of various digital channels.
Professional understanding of trafficking and website tagging processes.
Ability to develop positive on-going business relationships with a focus on client service.
Ability to build professional internal and external relationships and partnerships.
Demonstrated ability to effectively apply knowledge and insights gained from research resources to digital media buying.
Professional understanding of cross channel planning, demonstrate strong coordination of digital and offline media efforts.
Extensive experience in creating decks and presenting to clients.
Proficient in data analysis, emerging media and technology.
Experience with negotiation and presenting. Professional learning agility, with a passion for continuous development.
Excellent communication skills (both written and verbal).
Highly developed organizational skills with professional attention to detail and accuracy.
Ability to work collaboratively as well as independently.
Ability to investigate, analyze & solve problems, and clearly communicate results.
Proficient in Microsoft Office Suite (Word, Excel and PowerPoint).
Experience in Finance an asset.
Tools to discuss with Leader during intake session to evaluate need: Search Ads 360, Microsoft Advertising/Bing Ads, Amazon Advertising, Google Data Studio/Looker Studio, Google Analytics, Google Keyword Planner, etc.)
What's in it for you?
Generous paid time off with a minimum of 37 paid days off including vacation and monthly wellness days. We also have four-day long weekends, half-day summer Fridays, and meeting-free Friday afternoons year-round.
A flexible hybrid work model that works for you
A focus on personal development with formal training opportunities, including mental health training and inclusion education for everyone
A chance to be part of and grow within a global network of agencies.
The opportunity to contribute to our company culture by joining one of our many community-based employee groups, such as Black Employee Network, Girls on Fire, Hispanic or Latinx Alliance, Neuro Network, Pan-Asian Network, and Rainbow Lounge.
KINESSO is an equal opportunity employer, committed to providing equal employment opportunities to all employees and applicants without regard to race, colour, ethnicity, gender, age, religion, creed, national origin, sexual orientation, gender identity, marital status, citizenship, genetic information, disability, or any other basis prohibited by applicable federal, provincial, or municipal law.