Search Ops for Mediabrands SEM (Associate)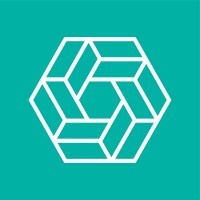 Kinesso
Marketing & Communications, Operations
United States
Posted on Saturday, September 9, 2023
Business Overview
The Search Ops Group supports the paid-search teams and clients across Mediabrands performance agencies, with technical services and support for the complex mix of products needed to run client accounts in a data-forward way.
The services begin with planning and handling the incoming accounts or setting up a new tech-stack, and continue during an ongoing "maintenance" phase. The team is US-based, and performs the work needed for each client. The SOG is a specialized unit within the Ad Operations team, and focuses on paid-search, paid-social and various related technologies. The team is spread across the US, and not housed in any office location currently. We are open to remote work. We are looking to fill a position for someone who left the team.
Position Summary
As a new Search Ops member, a period of training will help you to be able to support the team's clients and their technology needs, with backup from the team overall as needed. The tech-stack for paid-search accounts is complex, and has many detailed configurations that must be designed to correctly support our client's business goals. Your manager will provide 1:1 guidance and development based on your existing skills and experiences you have already. We all; have access to industry training modules from the tech partners and we all continue to develop new skills and abilities.
Search Ops works within the platforms to ensure that the SEM teams have an optimized "technology toolkit" that has been integrated and customized for them. Our team handles incoming client accounts, and then maintain the necessary platforms and tech that can include: Google Ads accounts and ad-units / MSA Bing accounts and ad-units / non-API engines such as. Swoop / Adobe Reporting Suites / Various UTM parameters / Google Analytics and Google Tag Manager / and most any other tech that is needed. We investigate and design how to make the ecosystem work for the client.
Training begins with the presumption that you don't yet know what we do - so don't worry! We have found over the years that hardly anyone else has a similar specialized team. We look for people who are curious about how things work, are comfortable with technology, want to test ideas and learn from the results, and are good team-mates. We help each other, bounce ideas off each other, but typically do the full spectrum of work for any one client. Experience with running paid-search accounts can be useful (not required), since we support them as our immediate customer. Comfort with trial-and-error (when properly constructed and designed to assess some conditions) is another important baseline for long-term success on the team.
The Search Ops Group services include the management platforms, scripts, tracking-templates, billing profiles, reporting setups, project management, and connecting the relevant vendors used for each client - and the engine accounts themselves. We collaborate closely with other teams across the agency, and at times with the client's dev-teams and other groups. We each maintain our capabilities and skills, as the landscape continues to evolve. We are a stable team that has low turn-over.
Responsibilities
Become proficient with the various tools, vendors, partners, and technologies in the SEM ecosystem. Once proficient, become an expert in the core technology and workflows.
Continue to improve and build skills that are relevant to our team and our clients.
Develop certifications in some selected platforms, and maintain these over time.
Support both specific assigned client-teams, and also with ad-hoc work coming into the team's queue.
Provide services in a professional and capable manner, and help explain the work, the reasoning, and the plans that you build to solve the needed setup.
Be able to construct test-cases (QA) to identify if a particular setup is correct or if changes are needed.
Troubleshoot client situations and accounts, and provide solutions as needed.
Required Skills & Experience
Comfort with technology, technical lingo and discussions, and some data analytics.
Ability to work independently, but also capable of supporting others.
Ability to communicate complex plans or ideas in language that others can understand.
Ability to learn and to train.
Ability to multi-task.
Desired Skills & Experience
Comfort and ability using online "software as a service" in general, with particular value if experienced with Google Ads, Analytics, Tag Manager, SA360, DCM, Bing, Facebook, and similars.
Comfort and dexterity in handling, analyzing and interpreting data-sets.
Familiarity with how "tracking" works for advertising and for websites, apps.
Dexterity in using MS Office apps, and the "online" versions such as Google Sheets.
Ability to make and draw connections, think logically and also consider creative solutions.
Experience in running SEM accounts, using the obvious vendors (nice to have, not required for consideration).
Certifications in Google Analytics, SA360, Google Ads, Google Tag Manager, Campaign Manager (nice to have, not required for consideration).
Familiarity with how paid advertising works (nice to have, not required for consideration).
Familiarity with light coding (read, not write!) such as html, javascript.
We See You
We embrace diversity, and our responsibility to maintain an inclusive environment is core to our culture and values. We see diversity of people and experiences as fuel for creativity and innovation needed to bring about the best experiences and services. A diverse workforce means we can grow together, be better problem solvers, and bring about long-term, meaningful change where we will achieve above and beyond our business goals. We are better together..
When you join Mediabrands, you join a global community and are valued for who you are – your lived experiences, the contributions you make, and the distinct perspectives you bring. Here, what you think and who you are is just as important as what you do. As we recruit, we are dedicated to looking beyond what a resume can show. If you think you'd be a great addition to the team but don't have the exact experience or skills, we encourage you to apply and share your unique background with us. We see you at Mediabrands.
Wage and Benefits
We offer a Total Rewards package that includes medical and dental coverage, 401(k) plans, flex spending, life insurance, disability, employee discount program, employee stock purchase program and paid family benefits to support you and your family. To give you the ability to better meet your personal needs, and in support of your physical and emotional well-being, you will receive discretionary time off days and company-wide Appreciation Weeks and Wellness Days.
We also offer a competitive Total Compensation package, including a competitive salary and eligibility for an annual discretionary incentive award or a relevant incentive award.
The salary range for this position is posted below. Where an employee or prospective employee is paid within this range will depend on, among other factors, actual ranges for current/former employees in the subject position, market considerations, budgetary considerations, tenure and standing with the Company (applicable to current employees), as well as the employee's/applicant's skill set, level of experience, and qualifications.
Employment Transparency
It is the policy of Mediabrands, division of the Interpublic group, to provide equal employment opportunities to all employees and applicants for employment without regard to race, color, ethnicity, gender, age, religion, creed, national origin, sexual orientation, gender identity, marital status, citizenship, genetic information, veteran status, disability, or any other basis prohibited by applicable federal, state, or local law.
Please note this job description is not designed to cover or contain a comprehensive listing of activities, duties, or responsibilities that are required of the employee for this job. Duties, responsibilities, and activities may change at any time with or without notice.
The employer will make reasonable accommodations in compliance with the American with Disabilities Act of 1990. The job description will be reviewed periodically as duties and responsibilities change with business necessity. Essential and other job functions are subject to modification. Reasonable accommodations may be provided to enable individuals with disabilities to perform the essential functions.
For applicants to jobs in the United States: In compliance with the current Americans with Disabilities Act and state and local laws, if you have a disability and would like to request an accommodation to apply for a position with Mediabrands, please email [email hidden].
About Mediabrands
IPG Mediabrands is the media and marketing solutions division of Interpublic Group (NYSE: IPG). Mediabrands manages approximately $40 billion in marketing investment globally on behalf of its clients and provides strategic services and solutions across its award-winning, full-service agency networks UM and Initiative and through its innovative marketing specialist companies Reprise, Magna, Orion, Rapport, Healix, Mediabrands Content Studio and the IPG Media Lab. Mediabrands clients include many of the world's most recognizable and iconic brands from a broad portfolio of industry sectors. The company employs more than 13,000 marketing experts in more than 130 countries representing the full diversity of humanity. For more information, please visit our website: www.ipgmediabrands.com.