Software Engineer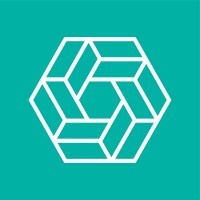 Kinesso
Software Engineering
Malaysia
Posted on Tuesday, September 5, 2023
Role Summary
We are seeking a who is passionate about building beautiful websites and applications across our portfolio of companies. You should be comfortable with the entire web stack, from implementing visual designs to working with backend databases. We are looking for a mid-level developer that can round out our technology team, is self-motivated, and can deliver business value in an environment that fosters creativity, play, and hard work. Tremendous opportunity for growth in our global organization.


Responsibilities
Developing, managing, and maintaining websites, plugins, and themes.
Troubleshooting and resolving issues in websites including front-end, back-end, and performance issues
Customizing and building out new features and functionalities on the website
Collaborating with web designers to match visual design intent and ensuring responsive design across all devices and browsers.
Requirements
Solid proficiency in PHP back-end and WordPress development, demonstrated by relevant work experience.
Expertise in front-end technologies such as CSS3, JavaScript, HTML5, and jQuery, as well as an understanding of potential CSS changes for cross-browser consistency.
Proven skill in converting detailed layouts and wireframes into functional HTML pages and creating responsive design websites.
Demonstrable knowledge of SEO best practices and experience with debugging tools like Chrome Inspector.
Experience in constructing user interfaces for websites/web applications and familiarity with APIs, web services, and 3rd party platforms/libraries.
Proficient use of code versioning tools, particularly Git.
Additional experience with a headless WordPress setup for static websites and proficiency with WooCommerce, Advanced Custom Fields, Elementor, or similar tools would be advantageous.
About Kinesso
Kinesso, the Marketing Engine of IPG, is focused on creating data-driven solutions through enhanced or newly created products and services, maximizing the impact of traditional and addressable media. Kinesso's core principle is to drive smarter business decisions and better outcomes for clients using our suite of data and technology services. Powered by Acxiom, IPG's foundational data and technology layer, the company will provide comprehensive data-driven marketing capabilities to clients, as well as act as a trusted data management partner to brands. Designed for flexibility and speed, Kinesso' offerings are structured to improve media and marketing performance with an emphasis on accuracy, agility, and effectiveness. Our open architecture approach is powered with the right combination of creativity and data, activated with flexibility, and measured with precision.
Why Join Us?
We offer a culture based on trust, freedom & ownership. Employees can manage their own time with flexible hours. We focus on productivity, ability & attitude as primary factors of success in our organization. Please note that this job is for the data and technology group of Kinesso with an office in Petaling Jaya.