SharePoint Engineer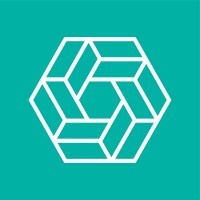 Kinesso
Malaysia
Posted on Tuesday, September 5, 2023
Role Summary
We are seeking a skilled to join our team in developing SharePoint-based solutions that effectively meet our internal operations and client business needs. The candidate will be responsible for delivering custom SharePoint applications. The candidate should enjoy working in a highly charged, fast-paced environment and be able to function independently in a cross-functional team. This role requires an individual who has a passion for technology and media and is looking to apply this to further their experience in real-world business scenarios.

Responsibilities
Collaborate with project managers and designers to align on the best SharePoint-based solutions that meet the business requirements.
Develop custom SharePoint applications, workflows, forms, and web parts using SharePoint Designer, Microsoft Power Platform, and other development tools.
Customize SharePoint sites, libraries, and lists to enhance user experience and optimize content management.
Integrate SharePoint with other systems and platforms, such as Microsoft Teams, Dynamics 365, and Power BI.
Design and implement security controls and permissions within SharePoint sites to ensure data integrity and compliance.
Perform system testing, debugging, and troubleshooting to maintain the stability and performance of SharePoint applications.
Provide technical support and guidance to end-users, assisting with user adoption and training.
Stay up to date with the latest SharePoint and Office 365 features, updates, and best practices.
Requirements
Previous SharePoint development experience with SharePoint Online/O365 and SharePoint on Premise 2013/2016.
Experience with SharePoint framework (SPFx), including establishing sites in hybrid contexts, development, and administration.
Good exposure to SharePoint APIs and Graph API concepts.
Proficiency in programming languages such as .NET 3.5, C#, ASP.NET, T-SQL, SPD Workflows, InfoPath, Web Parts, Master Pages & Page Layouts.
Experience using jQuery, Bootstrap, CSOM, JSOM, and ReactJS for SharePoint development.
Familiarity with SharePoint Services, including Search, Managed Metadata, and User Profile.
Ability to work independently, prioritize tasks efficiently, multitask, and manage time effectively.

About Kinesso
Kinesso, the Marketing Engine of IPG, is focused on creating data-driven solutions through enhanced or newly created products and services, maximizing the impact of traditional and addressable media. Kinesso's core principle is to drive smarter business decisions and better outcomes for clients using our suite of data and technology services. Powered by Acxiom, IPG's foundational data and technology layer, the company will provide comprehensive data-driven marketing capabilities to clients, as well as act as a trusted data management partner to brands. Designed for flexibility and speed, Kinesso' offerings are structured to improve media and marketing performance with an emphasis on accuracy, agility, and effectiveness. Our open architecture approach is powered with the right combination of creativity and data, activated with flexibility, and measured with precision.
Why Join Us?
We offer a culture based on trust, freedom & ownership. Employees can manage their own time with flexible hours. We focus on productivity, ability & attitude as primary factors of success in our organization. Please note that this job is for the data and technology group of Kinesso with an office in Petaling Jaya.