Associate DevOps Engineer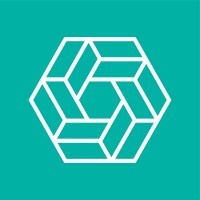 Kinesso
Software Engineering
Malaysia
Posted on Thursday, August 3, 2023
Position Summary
Kinesso is currently seeking a highly motivated, detail-oriented individual to fill the position of This role will work under the direction of the DevOps Lead to cross and merge the barriers that exist between software development, testing, and operations teams. This role requires an individual who has a passion to mentor and assist other engineers throughout the company and seeks to continually improve processes company-wide.
Key Responsibilities
Provide technical support for the Development, Data Engineering, and Quality Assurance teams via the 'follow the sun' support concept.
Automate, maintain, and administer global production and development Infrastructures – AWS, Terraform, Puppet, Jenkins, GitHub, Linux (Ubuntu, RHEL, Amazon), Windows, WordPress sites, etc.
Design and deploy infrastructure used by applications on AWS using Terraform/CloudFormation and Puppet.
Support and develop an automated, continuous, build & deployment process that identifies build errors and notifies appropriate parties using GitHub, Jenkins, and Spinnaker.
Desired Skills & Experience
3+ years of experience in Software Development or Operations, with 1-2 years in DevOps or SysOps.
Practical, hands-on experience with AWS Solutions
Hands-on experience with Containerization, Kubernetes, Spinnaker, Data Dog, Terraform, HashiCorp Vault & Consul is a must.
Experience with CI/CD implementation and process is a must.
Sound knowledge of Scripting (Shell, Perl, Python, PowerShell), DB concepts, Network, Security, System, and Web/App Administration for Unix/Linux and Windows
Familiarity with database administration (MySQL, MSSQL, Postgres, etc. Snowflake is a plus)
Experience with Application monitoring tools i.e., Datadog is a plus.
Excellent troubleshooting skills
Personal Attributes
Excellent interpersonal and written communication skills, and the ability to collaborate effectively in a small, multi-disciplined, fast-paced team
The ability to consistently deliver results with quick
Strong spirit of innovation, self-starter, independence, and with ability to come up with solutions to meet business
Strong desire to learn new things and pass knowledge acquired on to others.
Able to manage own hours, manage priorities and achieve scheduled deadlines.
Proficient in English as a first language – both verbal & written.
About Kinesso
Kinesso, the Marketing Engine of IPG, is focused on creating data-driven solutions through enhanced or newly-created products and services, maximizing the impact of traditional and addressable media. Kinesso's core principle is to drive smarter business decisions and better outcomes for clients using our suite of data and technology services. Powered by Acxiom, IPG's foundational data and technology layer, the company will provide comprehensive data-driven marketing capabilities to clients, as well as act as a trusted data management partner to brands. Designed for flexibility and speed, Kinesso' offerings are structured to improve media and marketing performance with an emphasis on accuracy, agility, and effectiveness. Our open architecture approach is powered with the right combination of creativity and data, activated with flexibility, and measured with precision.
Why Join Us?
We offer a culture based on trust, freedom & ownership. Employees can manage their own time with flexible hours. We focus on productivity, ability & attitude as primary factors of success in our organization. Please note that this job is for the data and technology group of Kinesso with an office in Petaling Jaya.